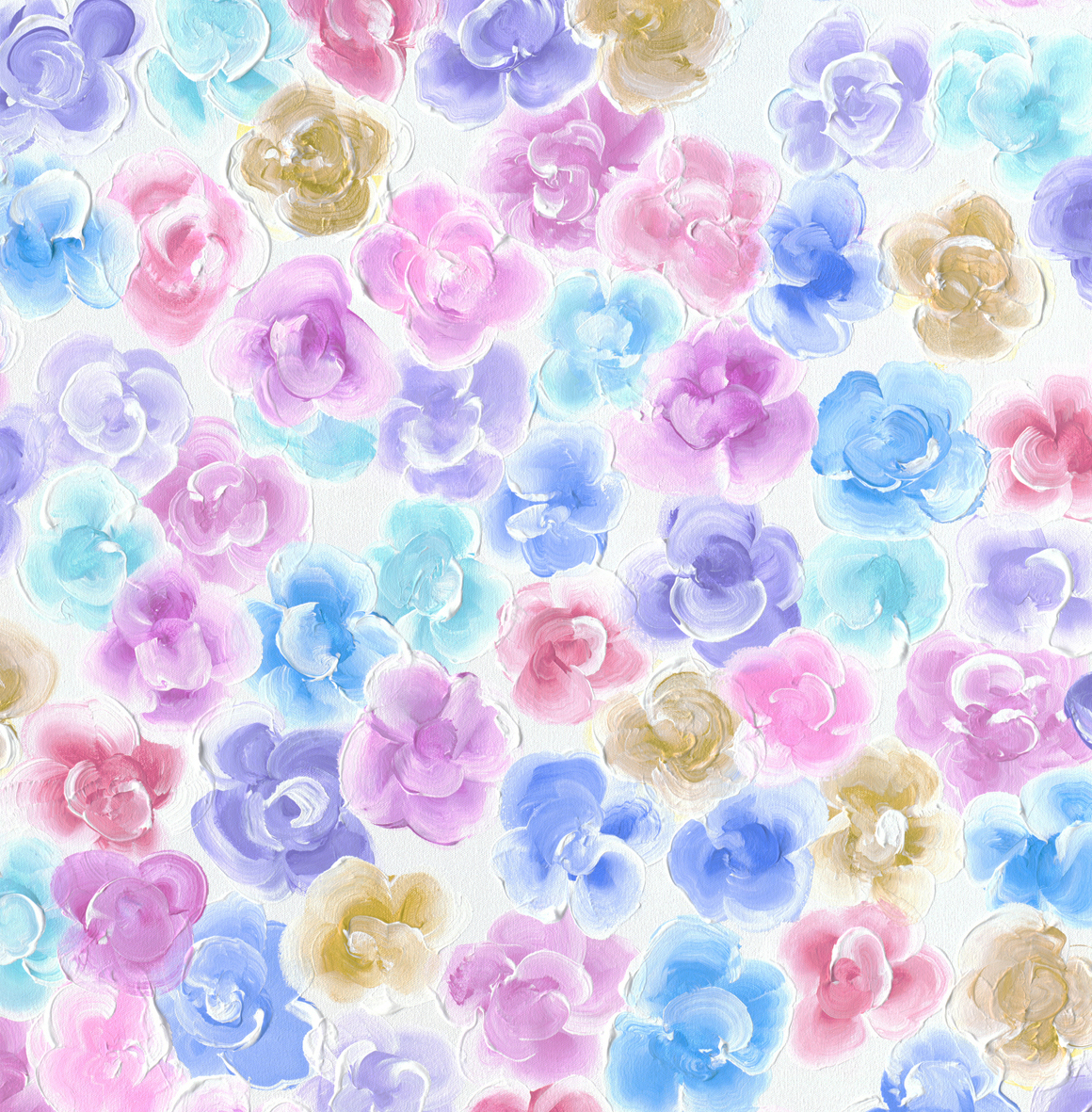 Flower Bouquet Painting
This Flower Bouquet Painting explodes with color and happiness!
The canvas has layers of white acrylic paint as the background with the stretched sides that are 2 1/2″ are painted all around in a bright shiny gold. You call also see the gold flowers within this original acrylic painting.
I started painting with a scattered flowers in one color then I went from color to color and again scattered them all around the canvas. The white background started to become smaller and smaller. The acrylic paint is mixed with a medium to overload my brush that gives that painterly look you see all around the flowers. Each flower is hand-painted giving different looks with some over lapping while others are not.  It is the organic freedom of this Flower Bouquet acrylic Painting that draws you in its beautiful world.
This painting is available as a Digital Fine Art rendition or you can commission an original using your colors and dimensions, Call Me for more information.
Available in my art store as a beautiful rendition fine art digital version using archival canvas and inks. This flower art makes a powerful statement of the beauty our world beholds.  How all the luscious colors of the flowers add happiness and joy to our environment.  The positioning of the flowers do not follow any pattern and were painted with the idea of painting wherever it seemed right.  It takes time to look at all the different shapes of the flowers as they overlap each other. The painting is finished with shiny varnish finish that protects the art from UV rays and is specially priced. It would be a pleasure to speak with you about this painting if you feel it reflects your taste.
Digital Fine Art: Stretched Digital Framed Fine Art, Subject: Flowers, Styles: Abstract Expressionism, Abstract Flower Paintings, Fine Art, Medium: Archival inks with Acid Free Canvas and Varnish UV Protection.
36″ X 36″, 4lbs. Unframed Gallery Wrapped Gold Hand-Painted Sides
Note: Prefer a different size and White Floater Frame Please use the Contact Page or Call
Made in the USA by Artist, L.A. CLINE
View Entire Painting