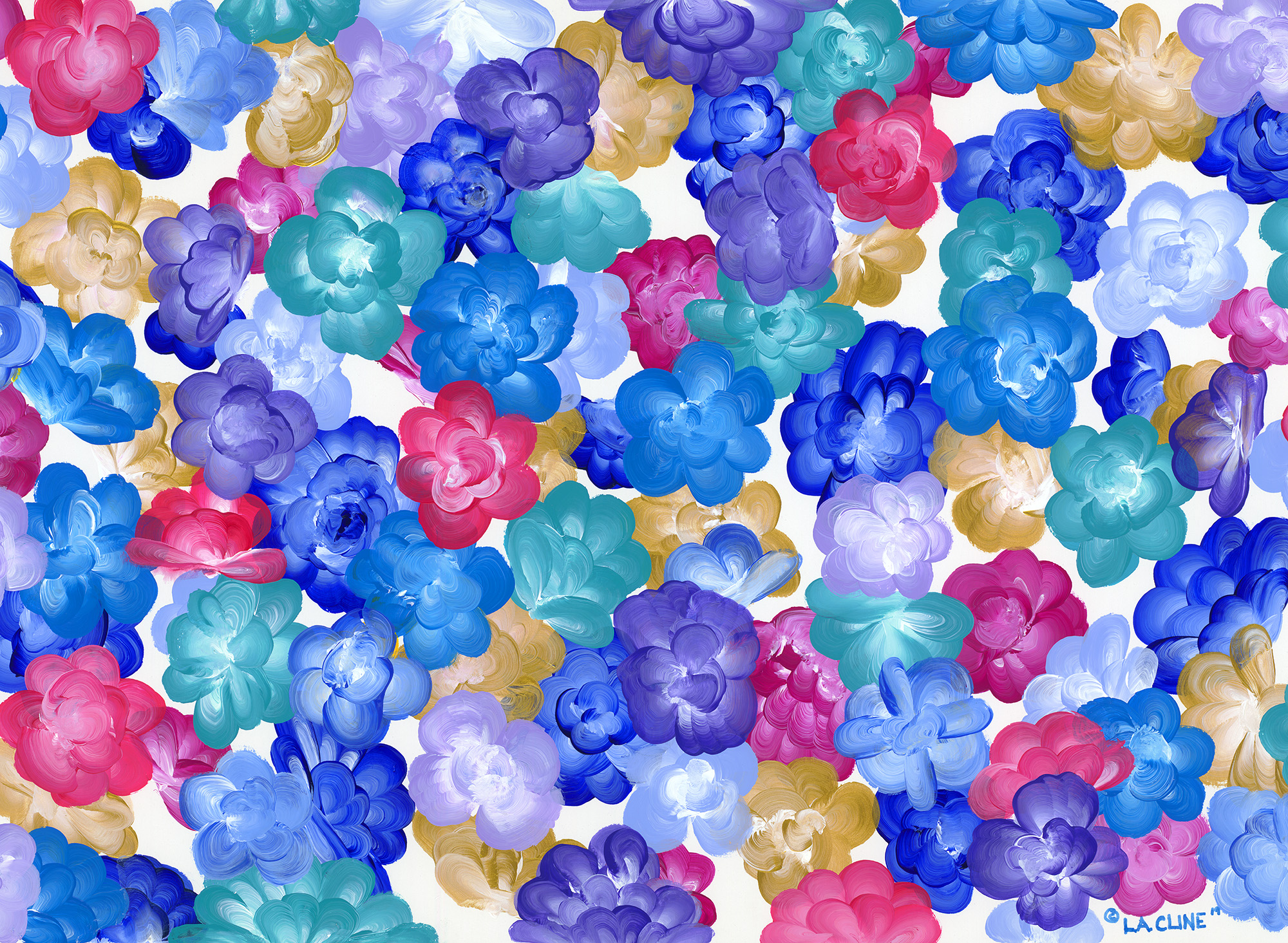 Luxe Floral Gallery
The Essence of abstract Floral Art
Discover the extraordinary world of Luxe Floral Gallery, where the "Happy Flowers" collection by internationally acclaimed artist, L.A. CLINE, transforms luxurious floral art into exciting and beautiful abstract art that would fill home or space with exceptional design and color.
About the artist-L.A. CLINE
L.A. CLINE, an artist celebrated for her abstract floral creations, captures the essence of joy and beauty through intricate designs and vibrant colors. Her work, a testament to skill and passion, brings to life the floral marvels of our world.
The Happy Flowers Collection
Experience the "Happy Flowers" Collection, a breathtaking array of abstract floral art. Each work of art in this collection captures color and emotion, meticulously to evoke happiness and admiration. Learn more about how you can claim a digital representation of these hand-crafted fine art pieces by viewing our exclusive gallery.
At Luxe Floral Gallery, we offer the unique opportunity to commission custom abstract floral paintings. Tailored to capture your taste, color palette and style, these custom art paintings ensure your vision becomes a reality.
Step into our Happy Place, where art and happiness converge. Luxe Floral Gallery is more than a gallery; it is a journey toward joy and beauty through the lens of L.A. CLINE's floral art.
Luxurious Silk Chiffon Scarves
Wearable Art by L.A. CLINE
Embrace elegance with our SILK CHIFFON SCARVES from the inaugural collection. Inspired by L.A. CLINE's paintings, these scarves represent love and happiness, offering a tangible piece of art to wear and cherish.
Contact Us
Ready to explore our collection or inquire about a custom painting? Contact us today and we will find the perfect art piece for your space.